"Brown Opened the Eyes of the World"
Tuesday, October 16, to Saturday, December 15
In commemoration of the 159th anniversary of John Brown's raid on Harpers Ferry, this temporary exhibit, "Brown Opened the Eyes of the World," of historical letters written by or about John Brown and his raid. Visitors can read letters written by John Brown, his son Jason Brown, members of the Secret Six—a group of abolitionists who supported John Brown and his efforts against slavery, and citizens who documented their reaction to the raid. Each letter provides a unique perspective on abolitionist John Brown and his raid on the United States arsenal at Harpers Ferry.
The documents are on loan from the Reverend Walter J. Riley, who has had a long-time interest in John Brown and the people associated with him.
Four African American Artists from Jefferson County
This exhibit features a variety of artwork by four African American artists from the county: Deadra Bryant, Stephen "Lucky" Luckett, Sandra McIver, and Lois Payne.
On display are pastel and oil paintings, drawings, a photograph, and a mixed media piece.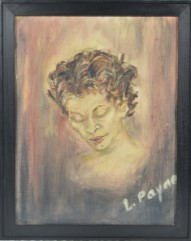 Lillie V. by Lois Payne
Click! Clack! Ding!: Typewriters from the Collection
Explores the development of the typewriter while featuring specific models—including Oliver, Underwood, Royal, and Blickensderfer—donated to the museum. In addition, visitors can type on an Underwood typewriter from the early 20th century.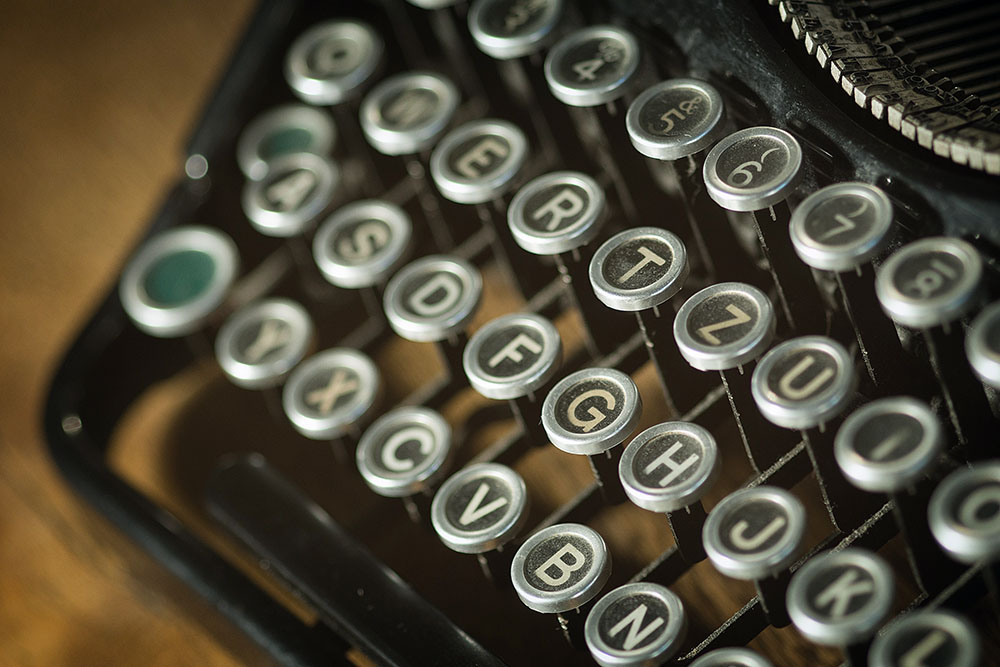 Underwood typewriter, ca. 1900s
Do-Re-Mi: Musical Instruments from the Collection
This exhibit showcases instruments from the late 19th and early 20th century including a melodeon, fife, harmonica, and drum. A video playlist allows visitors to hear how each instrument sounds.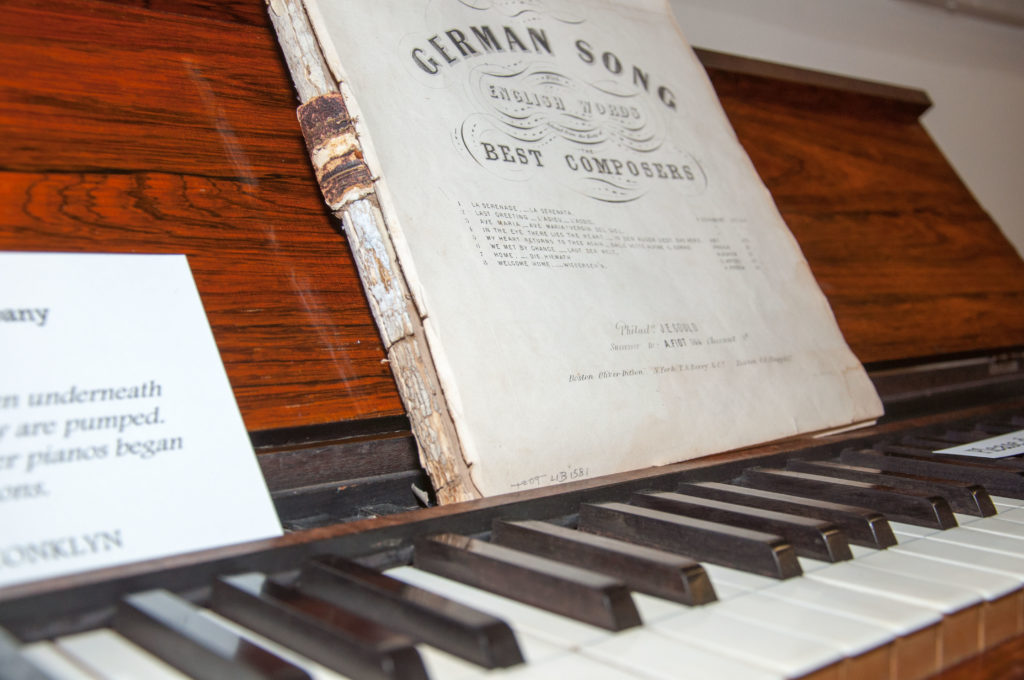 Melodeon, ca. 1850s