Businesses in Jefferson County, 1900-1950
This exhibit features artifacts, photographs, and documents from a range of businesses–both white- and black-owned–that served Jefferson County citizens between 1900 and 1950. An accompanying interactive digital display shows locations and then-and-now photographs of selected businesses.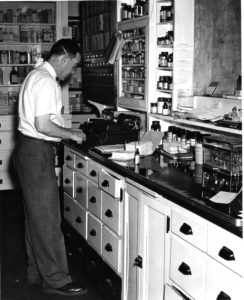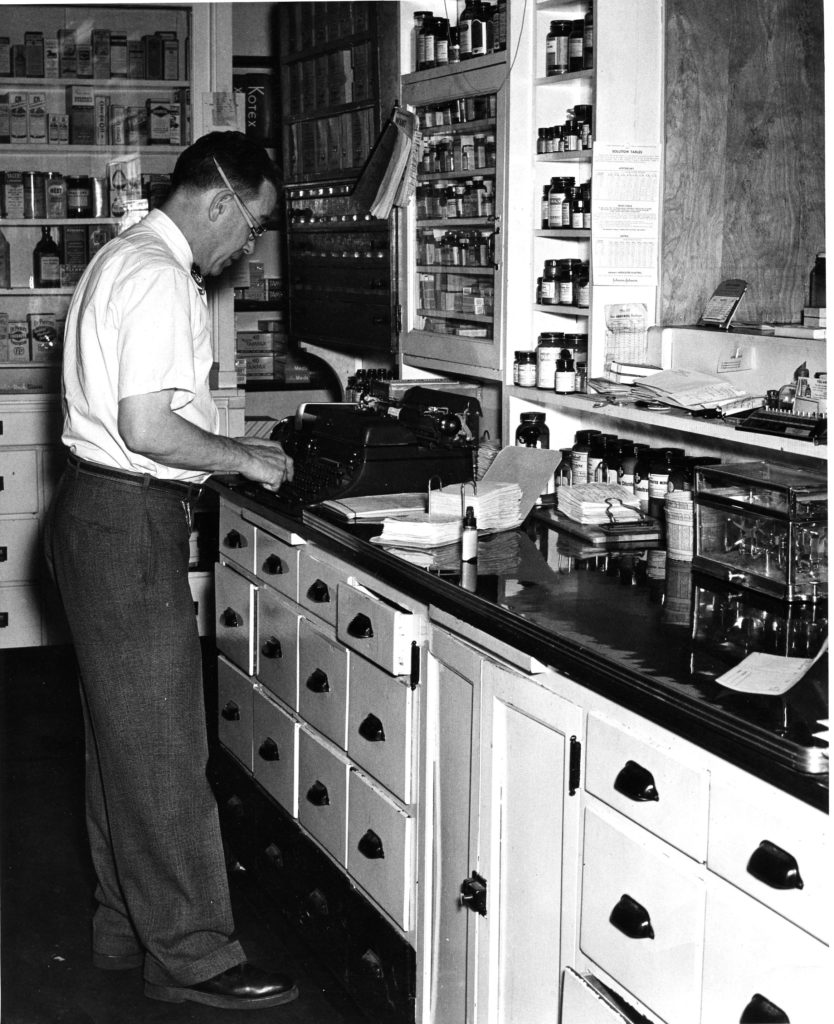 Nichol's & Stuck Pharmacy, 1947
100 Years of Dolls
Explores the development of doll-making materials–fabric, papier mache, porcelain, composition, and plastic– using dolls from the museum's collection and on loan. In addition, young visitors can make their own clothespin dolls.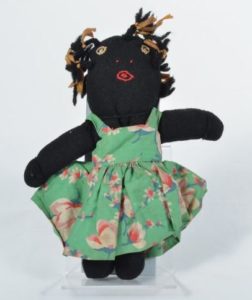 Handmade sock doll, ca. 1940
Four Who Served in World War II
This exhibit features artifacts from four individuals from Jefferson County–Frank P. Bane, Madalean Lawson McIver, Lucy Rosenberger Milton, and Edward Thornton–who served in the military during World War II.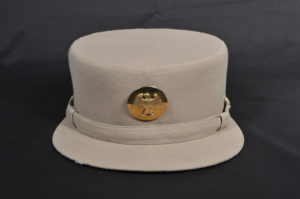 Women's Army Corps hat worn by Madalean Lawson McIver, 1941-1945