Jefferson County Post Offices–Then & Now
A photo display in the museum's entry hall shows early examples of postage and county postmarks, the development of Rural Free Delivery, and the changing images of post offices in Jefferson County from 1875 to 2021.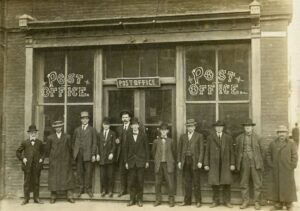 Charles Town Post Office, ca. 1880-1890s
100th Anniversary of Women's Suffrage
To commemorate the centennial passage of the 19th amendment, this exhibit gives a brief look into the local and national women's suffrage movement through propaganda, photographs, newspaper articles, and telegrams from the museum's collection concerning passage of the amendment in the W. Va. legislature.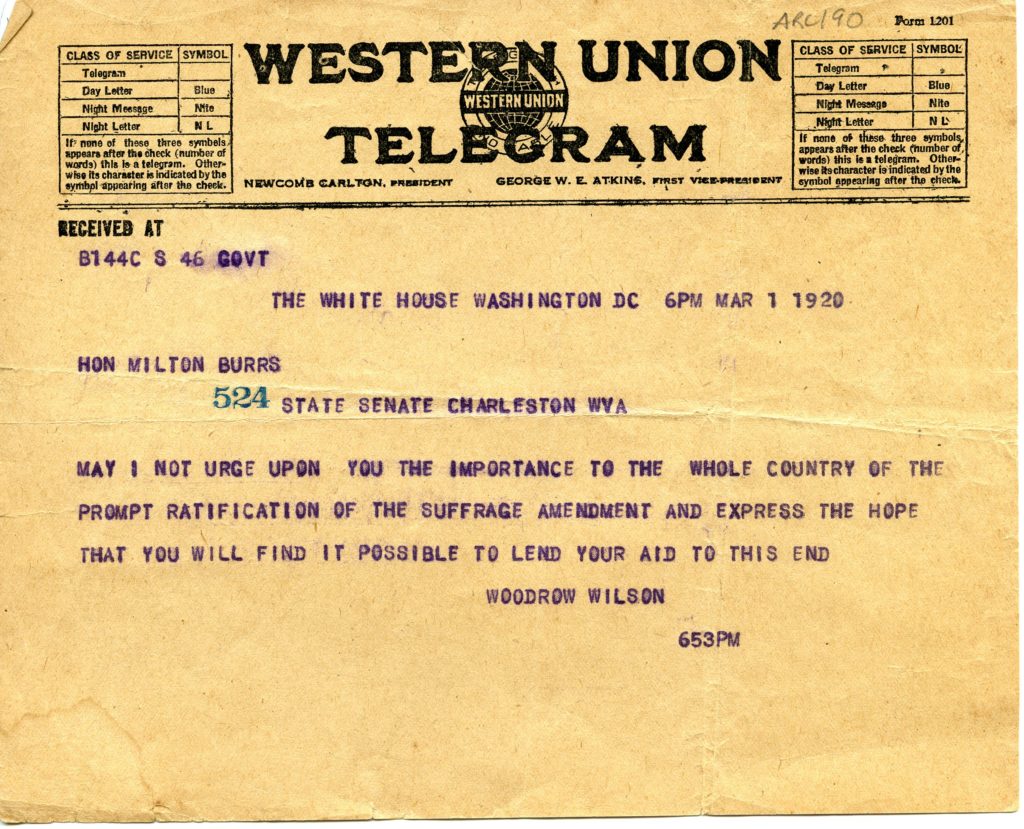 Telegram from Woodrow Wilson to Milton Burr, 1920
Six Notable Jefferson County Women
As part of the commemoration of the anniversary of the 19th amendment, this exhibit honors six noteworthy women from the county: Sylvia Rideoutt Bishop, Cerelle Page Craven, Drusilla Dunjee Houston, Vesta Watters Jones, Adaline Osburn Palmer, and Carrie Lee Strider. Artifacts, photographs, and documents relating to the women will be on display.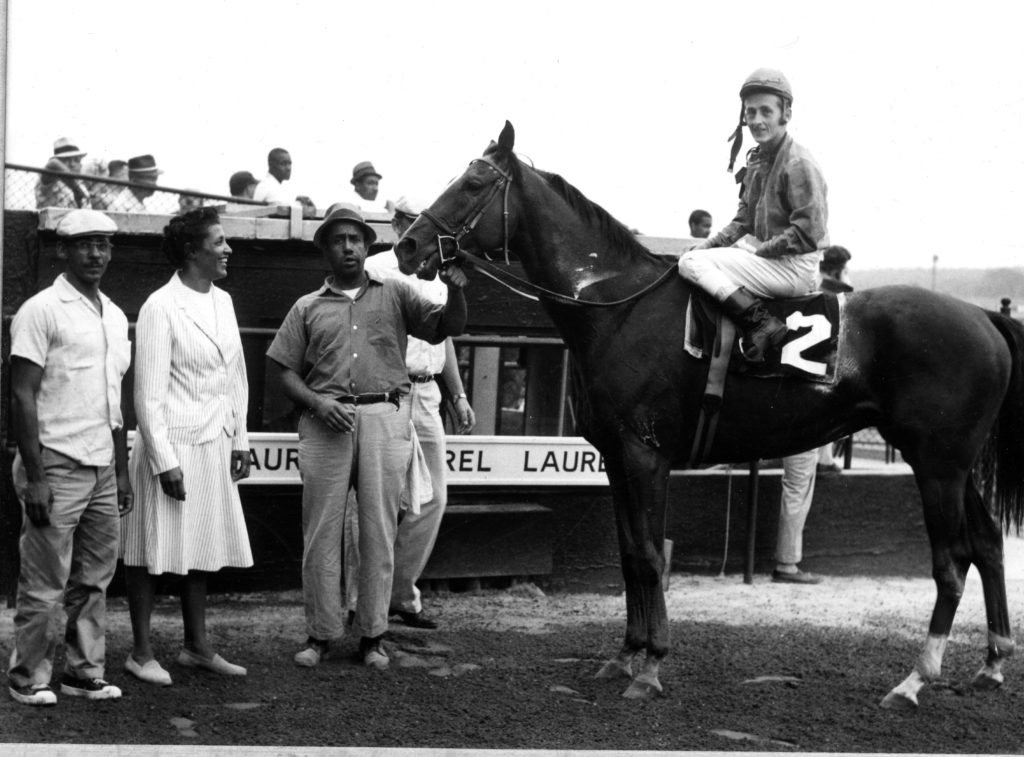 Sylvia Rideoutt Bishop, far left, standing at winner's circle for horse "Bright Gem," 1963
Extravagant, Elaborate, and Elegant: African American Women's Church Hats
This exhibit features colorful and unique church hats from local African American women.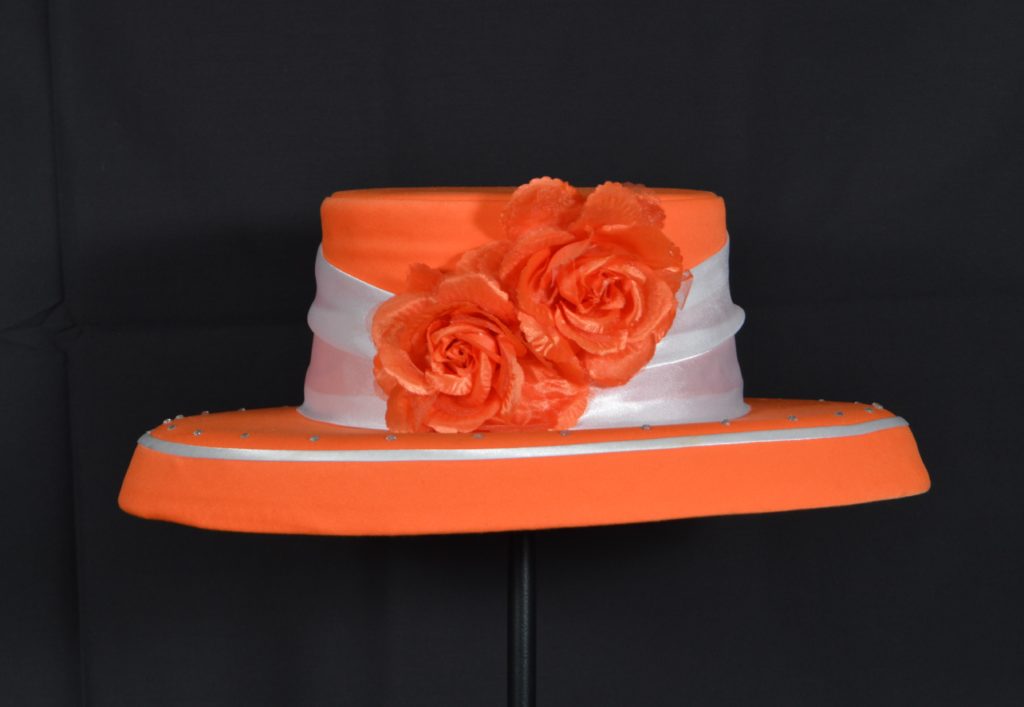 Church hat, on loan from Gwen Twyman
The Appleland Band and Barbershop Quartets of the 1940s
This exhibit displays artifacts, many from the museum's Philip N. Hunter Collection, related to the instrumental ensemble, Appleland Band, and barbershop quartets that performed in Jefferson County during the 1940s.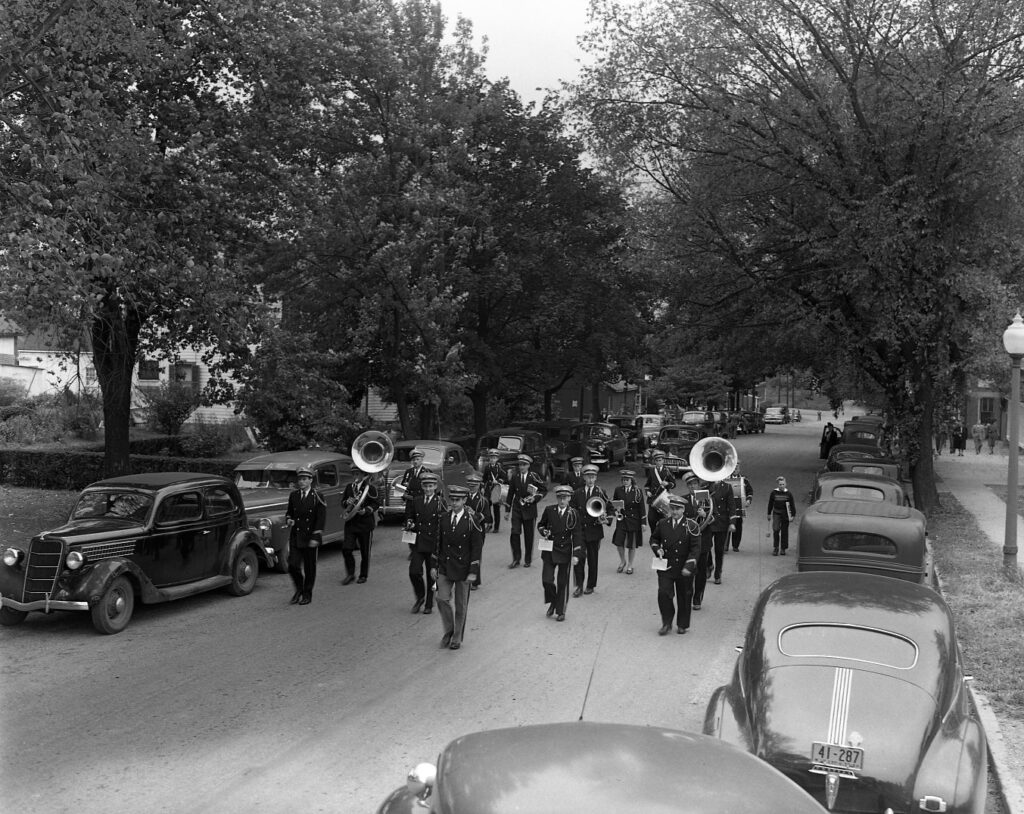 Appleland Band performing at hospital dedication in Ranson, 1948
Jefferson County Churches–Then & Now
A photo display in the museum's entry hall illustrates a sample of 24 Black and White churches in towns and rural areas in Jefferson County, showing both an older image and one taken within the last year.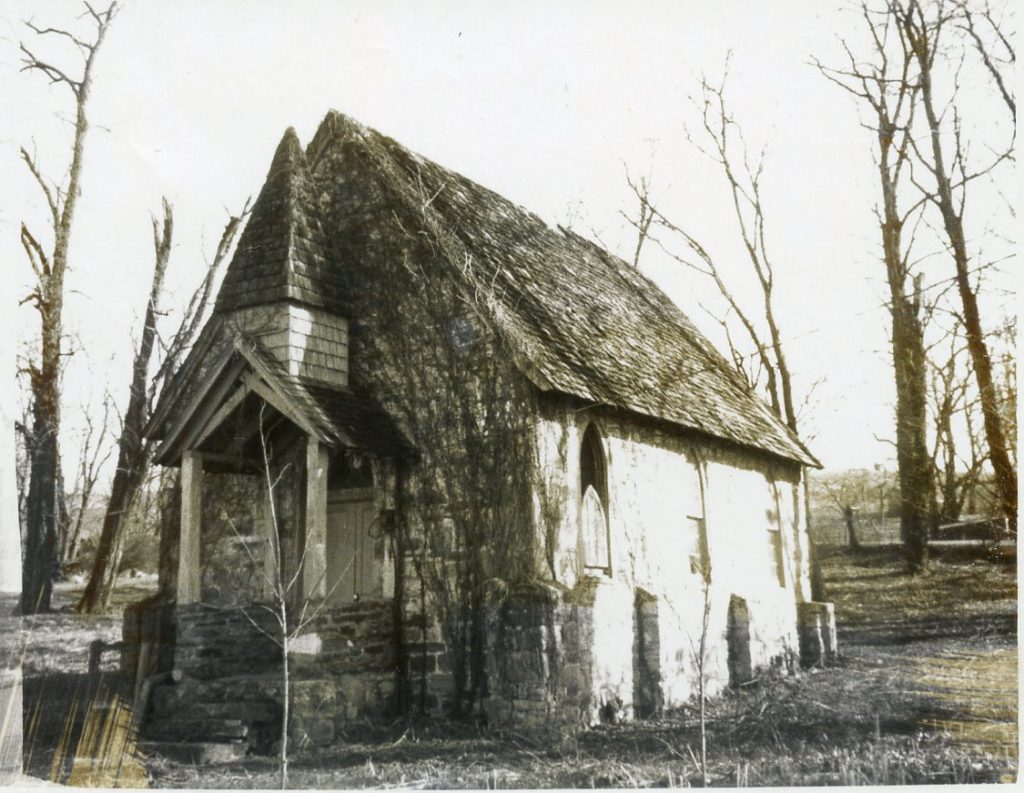 Halltown Memorial Chapel, 1900s