150 Years Later: The Founding of Storer College
Through artifacts and photographs of students and faculty, this display celebrates the 150th anniversary of the founding of Storer College in 1867, the first West Virginia college open to African Americans.
During its 88-year history, the college educated thousands of black students, many of them from Jefferson County.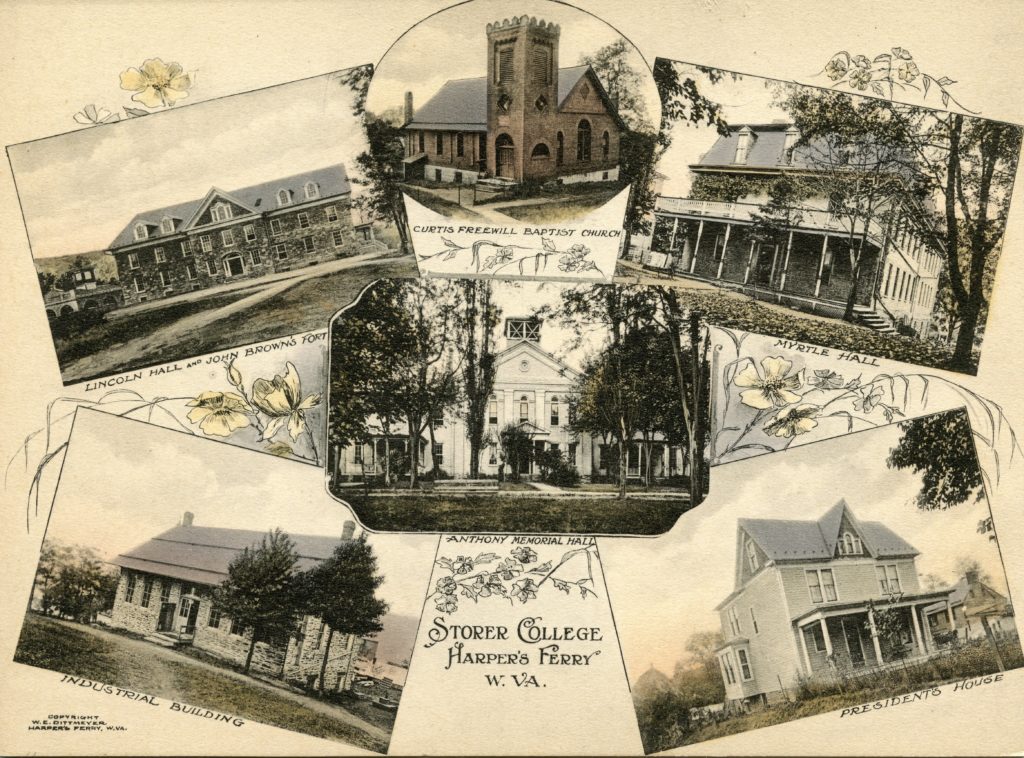 Storer College postcards, undated
Jefferson County and the Great War
To commemorate the 100th anniversary of the U.S. entry into World War I, this exhibit tells the story of Jefferson County and the Great War through a four-part display:
Using artifacts, photographs, and letters of seven white Jefferson County men, this display chronologically details the steps WWI soldiers went through from draft registration to the end of the war. Frank Buckles, the last U.S. veteran of the war, who died in Jefferson County at the age of 110 in 2011, is also highlighted.
Curated by the Marshall-Holley-Mason American Legion Auxiliary Unit 102, the second display features artifacts and photographs of African American soldiers from Jefferson County.
Through photographs, newspapers clippings, and artifacts, the third part illustrates contributions of local black and white women at home and abroad.
The final part shows photographs of unidentified white soldiers from Jefferson County.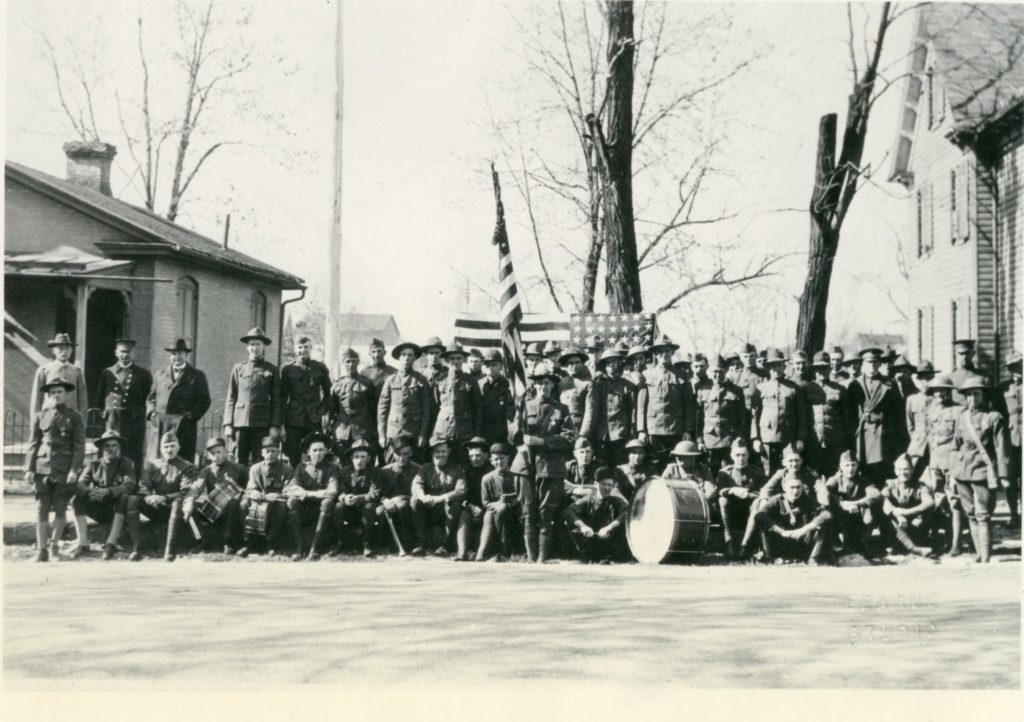 World War I soldiers at present site of Jefferson County Museum, ca. 1914-1918