A Collection of Vintage Toys Owned by Shepherdstown Native
Tuesday, August 13 – Saturday, December 14
The exhibit features vintage toys owned by Jane Knott Snyder Miller, who was born and raised near Shepherdstown. Items include wooden doll furniture, porcelain dolls, doll clothing, and a teddy bear. Mrs. Snyder's son, Lige B. (Ben) Miller, Jr. generously donated the items to the museum.
150 Years Later: The Founding of Storer College
Through artifacts and photographs of students and faculty, this display celebrates the 150th anniversary of the founding of Storer College in 1867, the first West Virginia college open to African Americans.
During its 88-year history, the college educated thousands of black students, many of them from Jefferson County.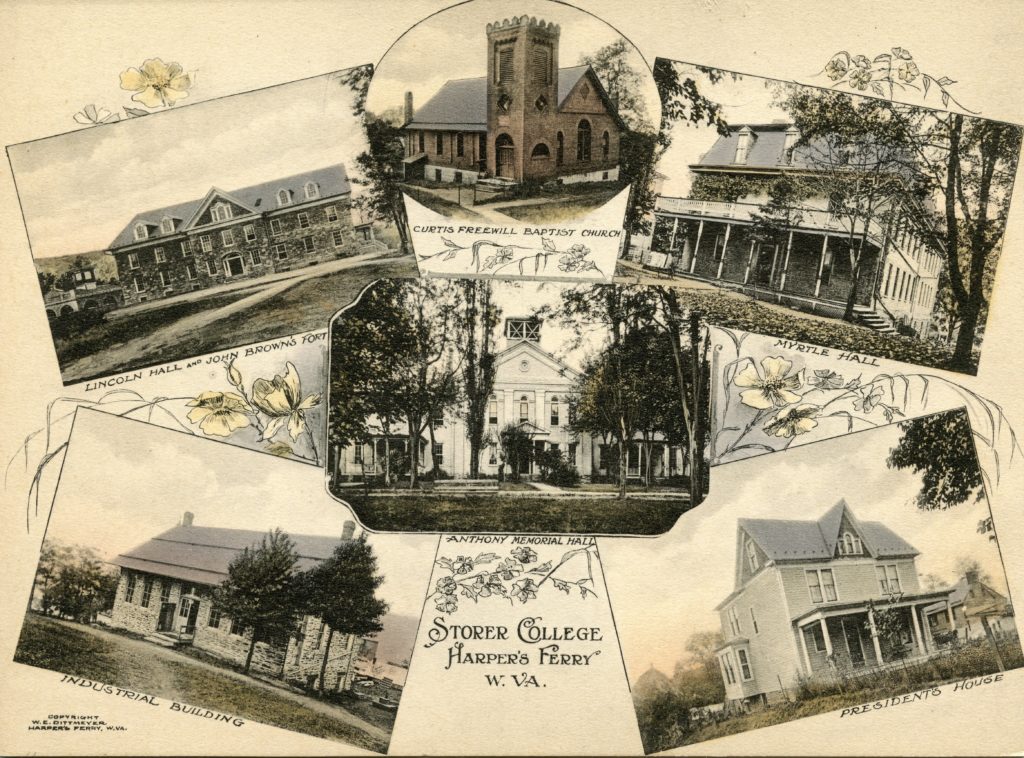 Storer College postcards, undated