Native Americans in the Shenandoah Valley
A small exhibit displays projectile points and other tools made by Native Americans and excavated in and around Jefferson County and elsewhere in the Shenandoah Valley.
Native Americans first came to the valley about 10,000 years ago and over the millennia they turned from nomadic foraging and hunting to sedentary villages and ancient agricultural systems. By the time European colonists arrived, the valley had no indigenous inhabitants but was used by traveling groups of Indians from elsewhere in the East who hunted, fought, and traded with one another. Soon, however, as European settlements grew and as Native American populations in the East declined, even that activity ceased and Native Americans were gone forever from the Shenandoah Valley.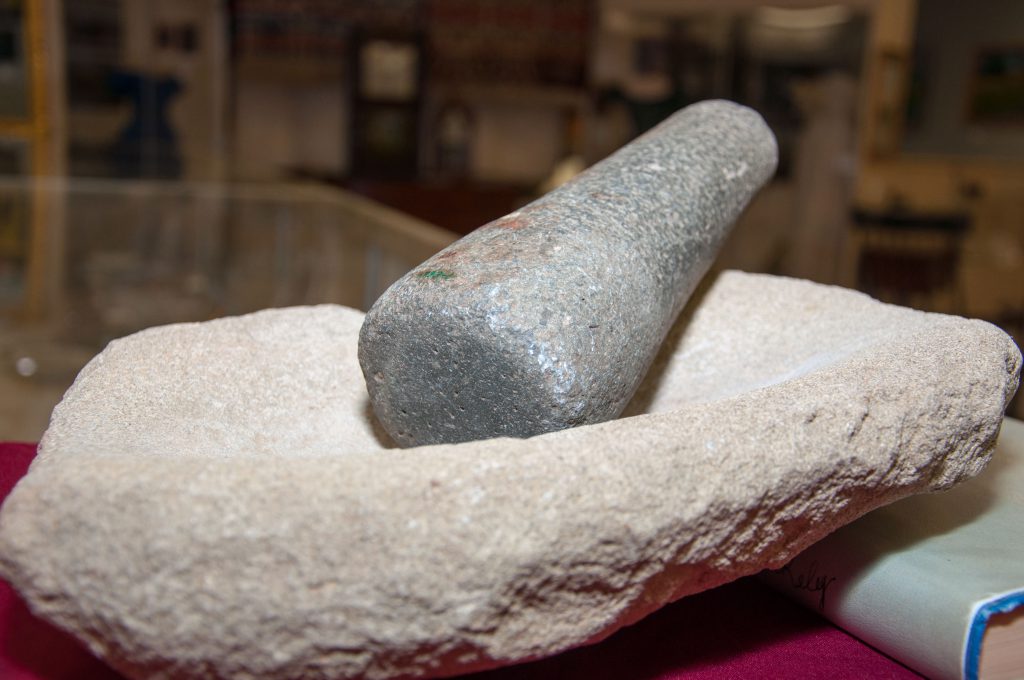 Stone metate and mano found outside of Jefferson County, Archaic period
The Washington Family
This exhibit features documents, photographs, and artifacts about the Washington family in the 18th and 19th centuries in Jefferson County.
George Washington surveyed the area as a young man and subsequently purchased hundreds of acres in what became Jefferson County. Although he did not move here, two brothers and descendants of a third brother established plantations where African Americans were enslaved laborers. His youngest brother, Charles, founded Charles Town in 1786.
Included is a September 1799 letter written by George Washington lamenting the death of Charles.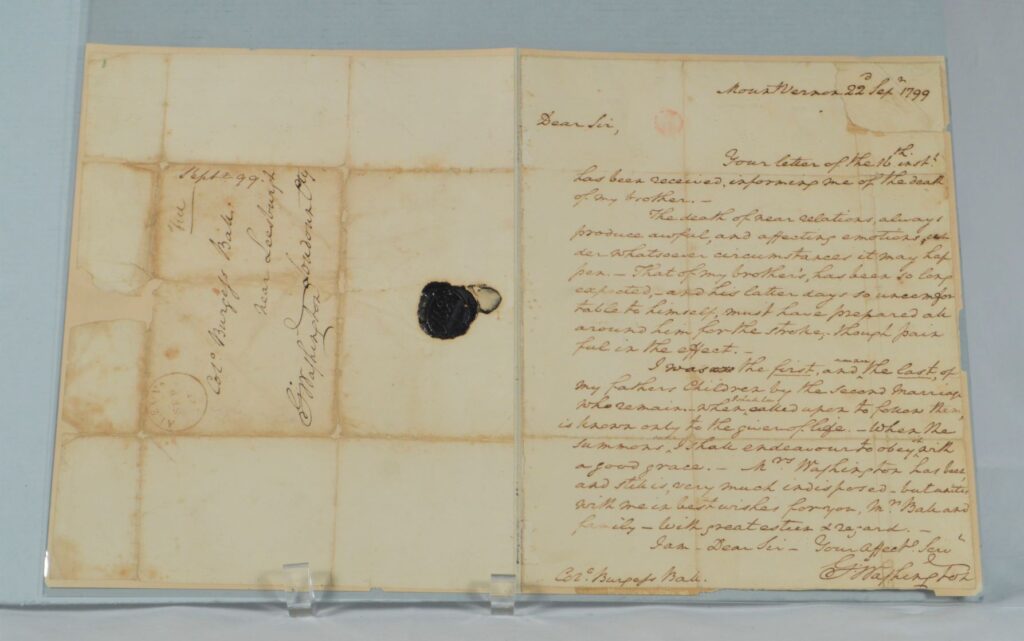 Letter written by George Washington, September 1799
Slavery – Our Great National Sin
From the late 1700s until Emancipation, Jefferson County had among the largest numbers of enslaved people in the ten Shenandoah Valley counties.
Curated in partnership with the Jefferson County Black History Preservation Society, this exhibit focuses on slavery using photographs, shackles, and papers documenting the sale and rental of enslaved people in the county. Through an interactive device, visitors can read blogs of descendants of African Americans enslaved in the county.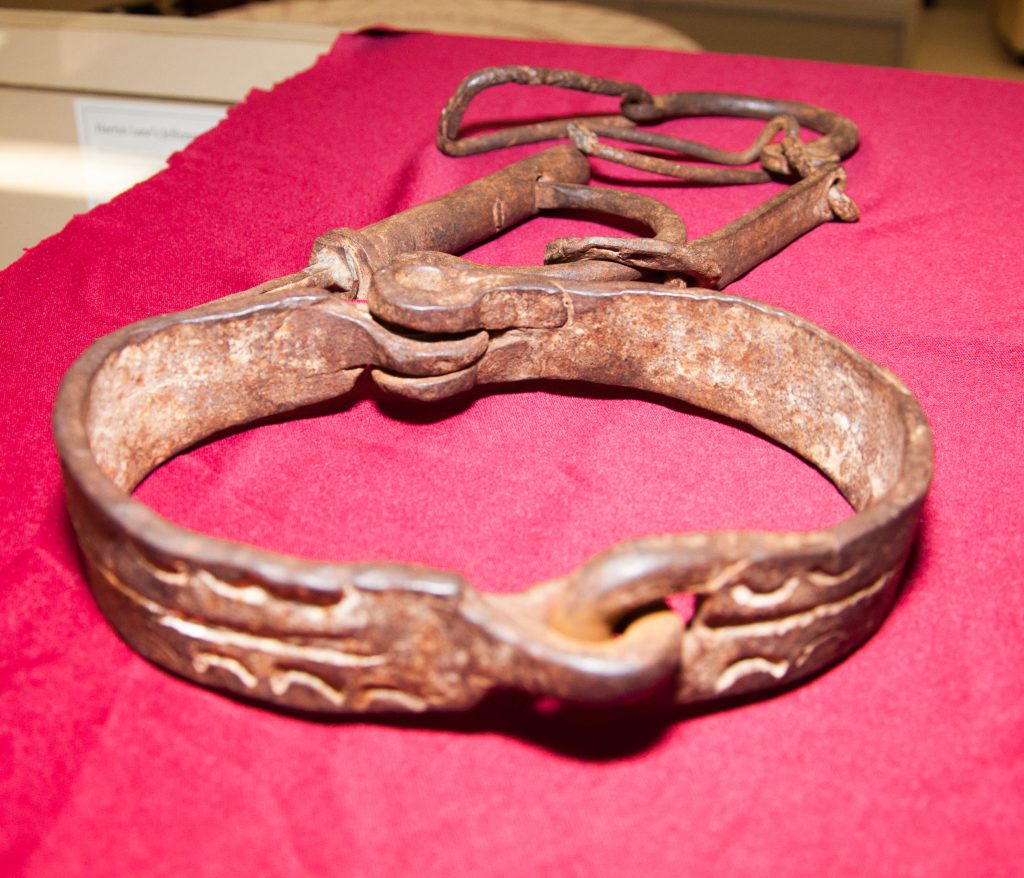 Wrought iron neck collar and wrist shackle, ca. 1780-1850
John Brown Raid
Through artifacts, documents, and photographs, this exhibit provides details on abolitionist John Brown's 1859 raid on Harpers Ferry, the first step in his campaign to end slavery in the South. By distributing guns taken from the U.S. arsenal to enslaved people in the area Brown intended to fuel a vast insurrection. However, in less than two days, his raid was over. He and six of his men were captured and taken to Charles Town, the county seat, where they were jailed, tried, and sentenced to hang after being convicted of murder, treason, and conspiracy to incite a slave insurrection.
On display are the wagon that carried Brown to his hanging, pikes intended for freed people unable to use guns, and items from both the Jefferson County Jail where he was held prisoner and the courthouse where he was tried.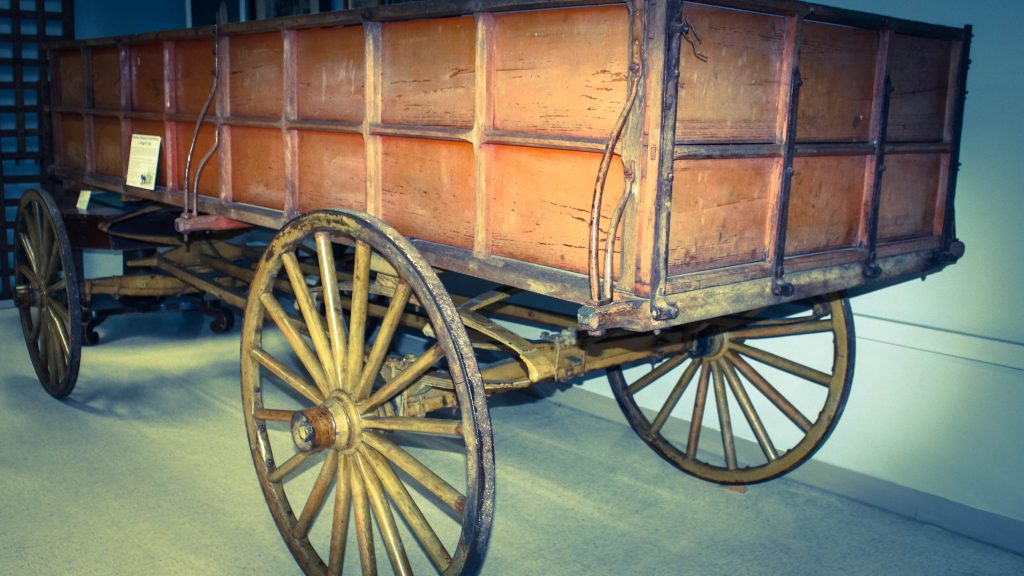 Wagon that carried John Brown to his execution
Civil War
The museum has a large collection of objects and archives related to the Civil War. Among the items on exhibit are small arms, ammunition, uniforms, and a rare Second National Confederate flag. Throughout the war, most of the White population in the county was sympathetic to the pro-slavery South. In 1863, Jefferson County became part of the new state of West Virginia.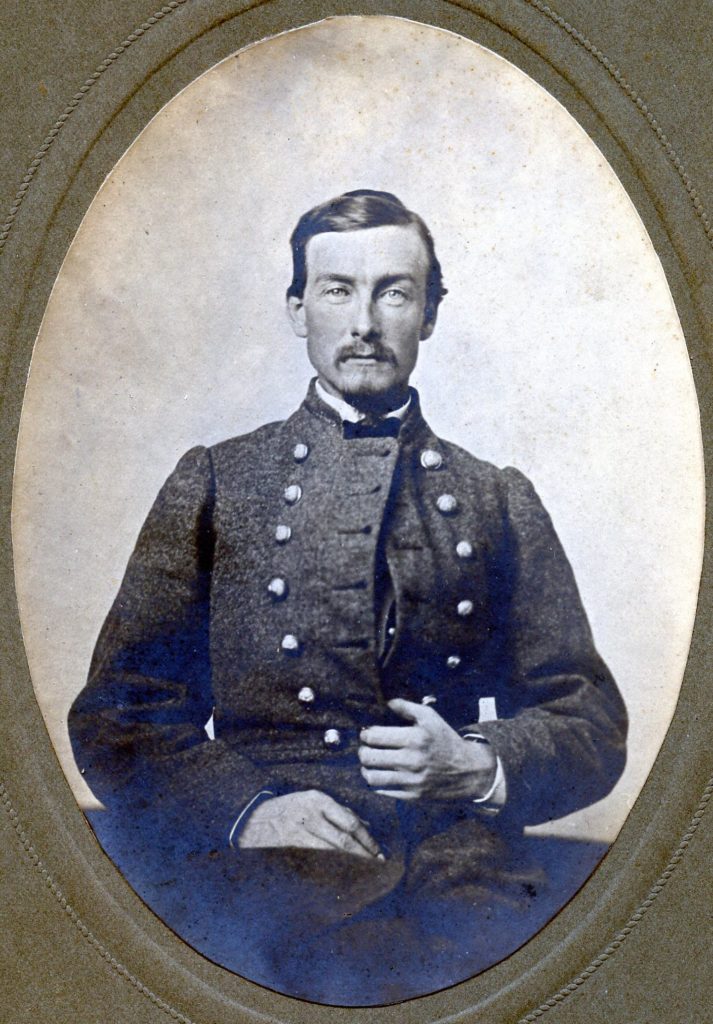 Bushrod Corbin Washington in Civil War lieutenant's uniform, undated
Harriet Lane Johnston
This exhibit focuses on Harriet Lane Johnston—philanthropist and niece of James Buchanan and his First Lady while he was president. From her childhood through her adult years, she maintained close ties to Jefferson County. She had many cousins here, descendants of her father's brothers who had settled in the county, and she also went to school here for a short time.
Items on display include her personal belongings, images, documents, and Buchanan White House china.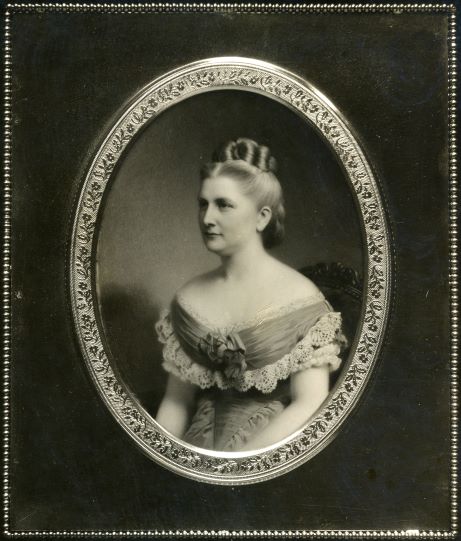 Harriet Lane, undated
The Founding of Storer College
Through artifacts and photographs of students and faculty, this display details the founding of Storer College in 1867, the first West Virginia college open to African Americans.
During its 88-year history, the college educated thousands of Black students, many of them from Jefferson County.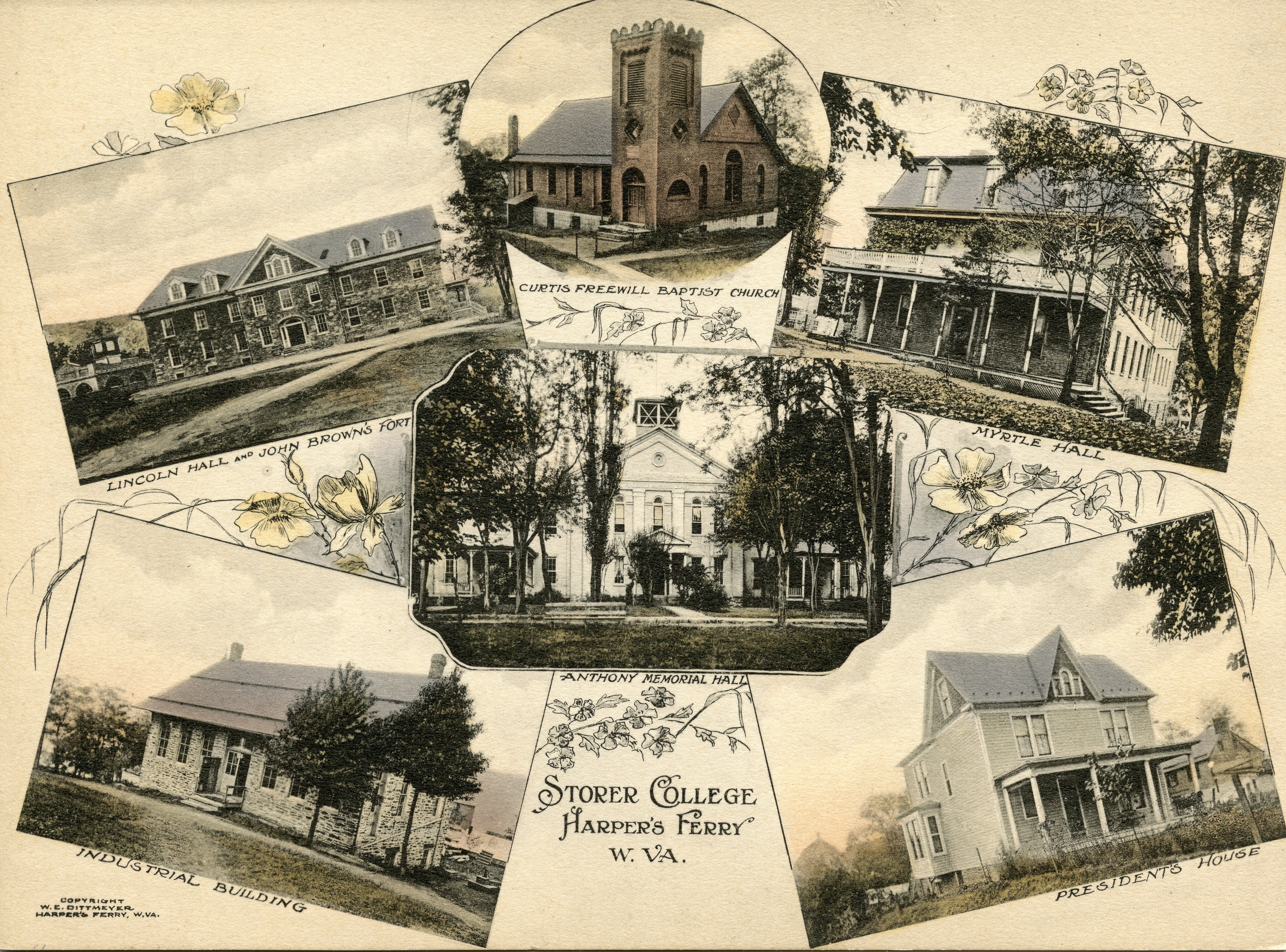 Storer College postcards, undated
Green-Copeland American Legion Post 63
This exhibit provides a short history of Green-Copeland Post 63, an American Legion post created by 15 African American veterans of World War I in Charles Town in 1929. At the time, White veterans barred African Americans from their Whites-only post. The new post was named to honor Shields Green and John A. Copeland, Jr., two African Americans who joined John Brown in his attempt to incite a rebellion against slavery by capturing the federal arsenal in Harpers Ferry in 1859.
On display are the post's flag and charter, as well as photographs of five of the fifteen founders.
The flag and charter were on loan to the Smithsonian's Museum of African American History and Culture as part of their exhibition, "We Return Fighting: The African American Experience in World War I," from December 13, 2019 to September 6, 2020.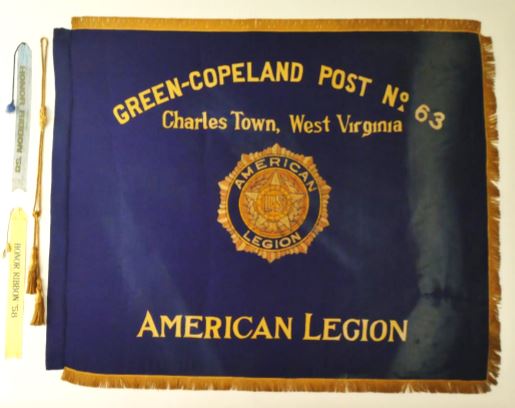 Green-Copeland American Legion Post 63 flag, ca. 1929
Everyday Life and Commerce
Several displays feature an array of clothing and other textiles, toys, household items, advertising memorabilia, business products, and photographs relating to the lives of people in Jefferson County in the 19th and 20th centuries.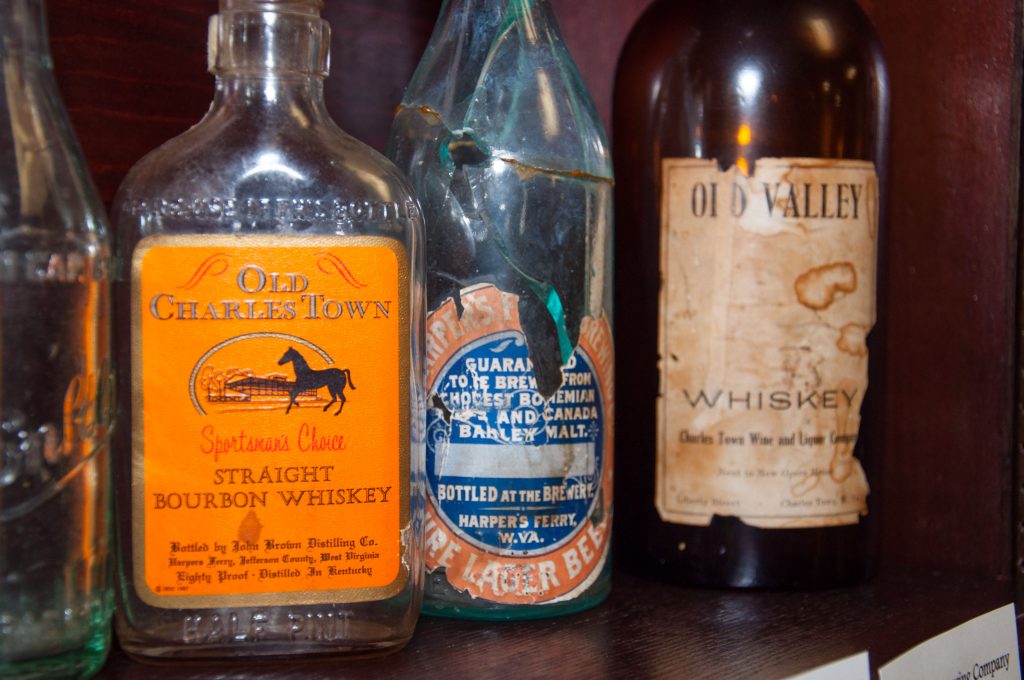 Whiskey and beer bottles, undated
On the Move
Using postcards, photographs, travel books, and artifacts, this exhibit focuses on the movement of people and goods through Jefferson County in the 18th-20th centuries via railroads, waterways, including the C & O Canal, and roads.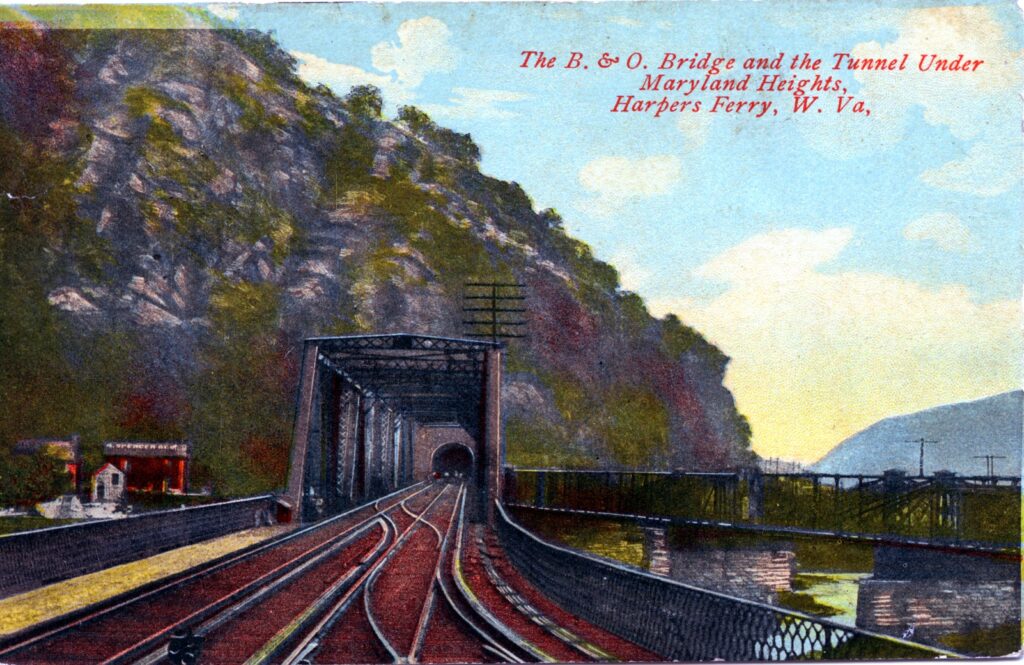 The B & O bridge and tunnel through Maryland Heights, Harpers Ferry
Jefferson County in Photos: Then & Now
A photo display in the museum entry hall illustrates both the changing nature of the county over time as well as its enduring heritage through vintage images of county businesses, schools, churches, post offices, and other places side by side with 21st century images of the same sites.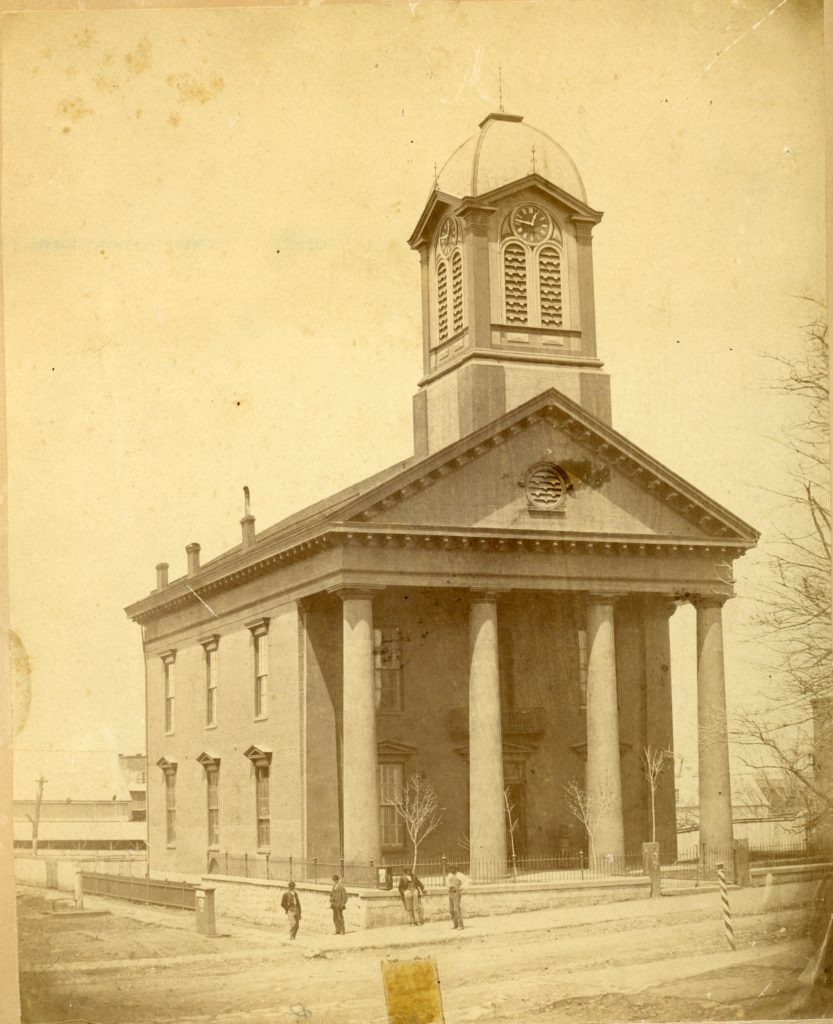 Jefferson County Court House, 1875