Events
The Jefferson County Museum hosts history-related events for the community including vintage photograph slide shows, Children's Days, and receptions for new exhibits.
Upcoming Events
Smithsonian Magazine's Museum Day
Saturday, September 18
Museum Day is an annual celebration of boundless curiosity hosted by Smithsonian magazine. Participating museums and cultural institutions across the country provide free entry to anyone presenting a Museum Day ticket. Download your Museum Day ticket here. Visitors gain free entrance for two. Printed or electronic tickets must be shown upon arrival at the museum.
Past Events
"Changing Faces of Jefferson County" photo slideshow and talk
The online presentation by the museum's historian, Doug Perks, featured vintage photographs illustrating changes in Jefferson County buildings and sites from the 1860s to 1970s. Click here to watch a recording of the talk. 
2020 Opening Reception
A celebration of the opening of the 2020 season and five new exhibits: "100th Anniversary of Women's Suffrage," "Six Notable Jefferson County Women," "Extravagant, Elaborate, and Elegant: African American Women's Church Hats," "The Appleland Band and Barbershop Quartets of the 1940s," "Jefferson County Churches- Then & Now." 
Children's Day
The event included a variety of hands-on crafts and activities for children of all ages to learn about 19th and early 20th century communication, entertainment, industry, and household work.
African American Women's Experiences in Jefferson County: 1930s to 1960s
The event featured panelists who lived in Jefferson County between the 1930s and 1960s: Brenda Branson (Shepherdstown); Delores Jackson Foster (Bolivar/Harpers Ferry); Rev. Alice Hunter (Mount Pleasant); Janet Jeffries (rural area); and Julia Downing (Charles Town). Linda Downing Ballard served as moderator. Click here to watch a recording of the talk.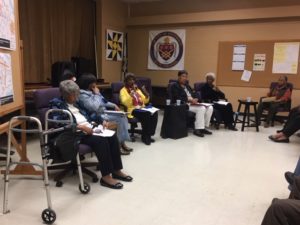 Changing Faces: Harpers Ferry photo talk
The presentation by the museum's historian, Doug Perks, featured vintage photographs of Harpers Ferry in recognition of the commemoration of the 75th anniversary of the founding of Harpers Ferry National Historical Park.
What We Found When We Came Together
Co-hosted by the museum, the Jefferson County Black History Preservation Society, Happy Retreat, Jefferson County WV NAACP, and Preservation Alliance of West Virginia. Six women with roots in Jefferson County–Joyceann Gray, Monique Crippen-Hopkins, Sarah Brown, Shelley Murphy, Nikki Landerkin, and Marsha Smith–presented their individual and shared research.
Behind-the-Scenes Tours
Attendees saw items from the museum's collection that are rarely exhibited and learned how the museum protects and stores valuable objects and papers.
African American Life in Jefferson County- Then and Now
The presentation by James Taylor and George Rutherford featured vintage photographs from the Jefferson County Black History Preservation Society's collection.